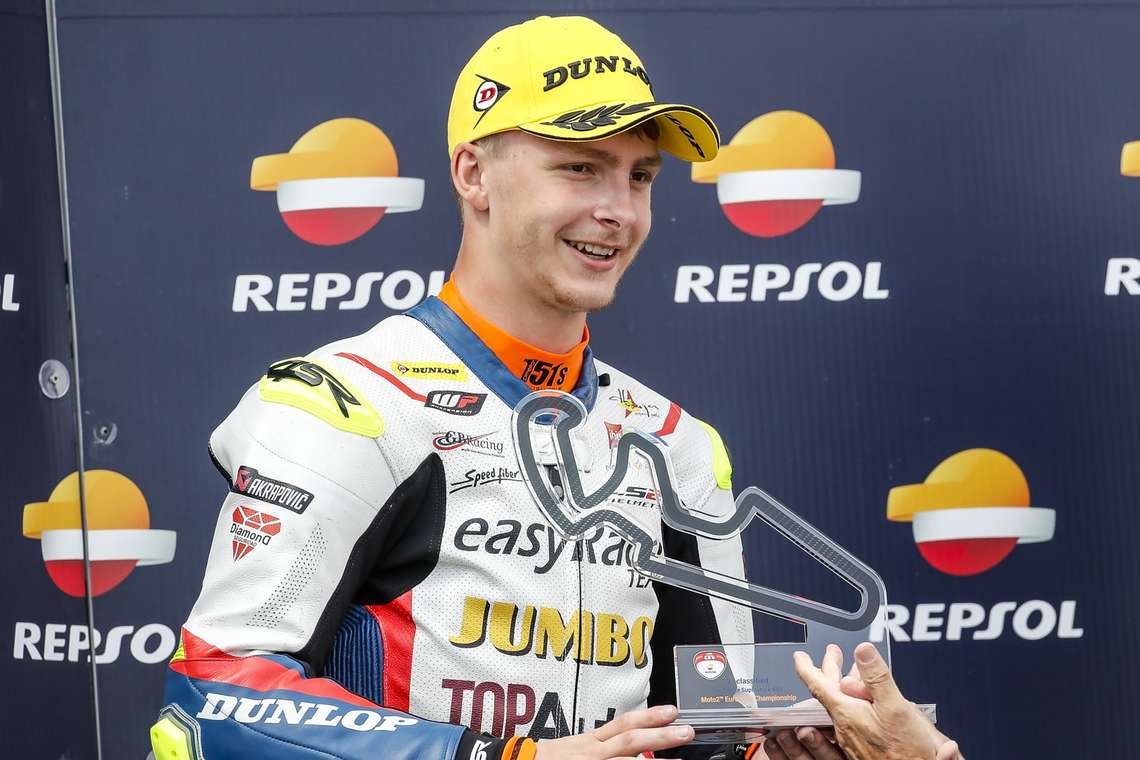 Sander Kroeze replaces Alessandro Zetti for the Estoril races
Sander Kroeze, a 20-year-old Dutch who is currently competing in the ESBK series, will replace Alessandro Zetti at the FIM Supersport races in Estoril, Portugal next weekend.

Vesa Kallio:
Sander has determinedly built his career in IDM and ESBK series. I have been watching his riding for a few years and now in Estoril we are able to see his performance in our team. The goal is to get a solid debut weekend for Sander on the WSSP series with sensible ride. The whole team is eagerly waiting for the first training sessions and in the races we'll see, to what results the pace leads to.

Sander Kroeze:
I am very happy to join Kallio Racing for the Portugese round. I am looking forward with working with the team and I hope we have a good weekend. It will be my first time racing in wssp class and I can't wait to get on track.
---