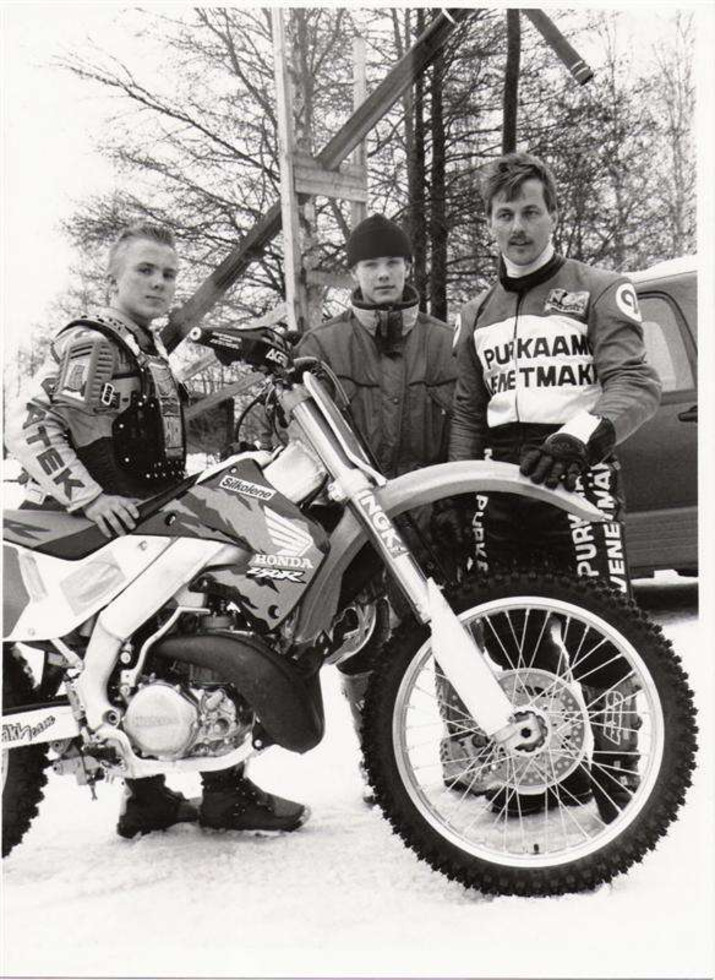 KALLIO RACING IN BRIEFLY
Kallio Racing is a motorbike road racing Team, which is established and owned by Kallio-family, originated in Valkeakoski in Finland.
Mika and Vesa Kallio have been the biggest names in Finnish motorbike road racing for years and inherited their love for two-wheelers from their dad Hannu who has over 40 years of experience in motorbiking. After his own career Hannu dedicated his time in building the means of success for his sons Mika and Vesa, who both started racing in 1997. Both rode multiple years in the variety of international series and classes, gained experience and fame all the way to the top of the food chain, MotoGP-series.
Vesa has retired from the rider's seat and is now full-time team manager for the Kallio Racing's teams and developer of the rider talents. His rider merits include 250cc European championship silver medal, several Finnish championships and starts in Supersport 600cc and 125cc classes world championship series.
Mika is still very much riding, currently acting as the test rider for KTM MotoGP factory team. One of the highlights of his career must have been Moto2 World Championship silver medal which he got in 2014.
In the season 2018 Kallio Racing's rider Sandro Cortese won the World Championship in World Supersport -class.
However Kallio Racing is not just about racing, but wants to spread the joy and thrill of motorbikes to the larger audience via its multiple events and trainings. Yes, I believe we could say this family business is in it for the right reasons. For the love of the sport and motorbikes. As it is supposed to be.