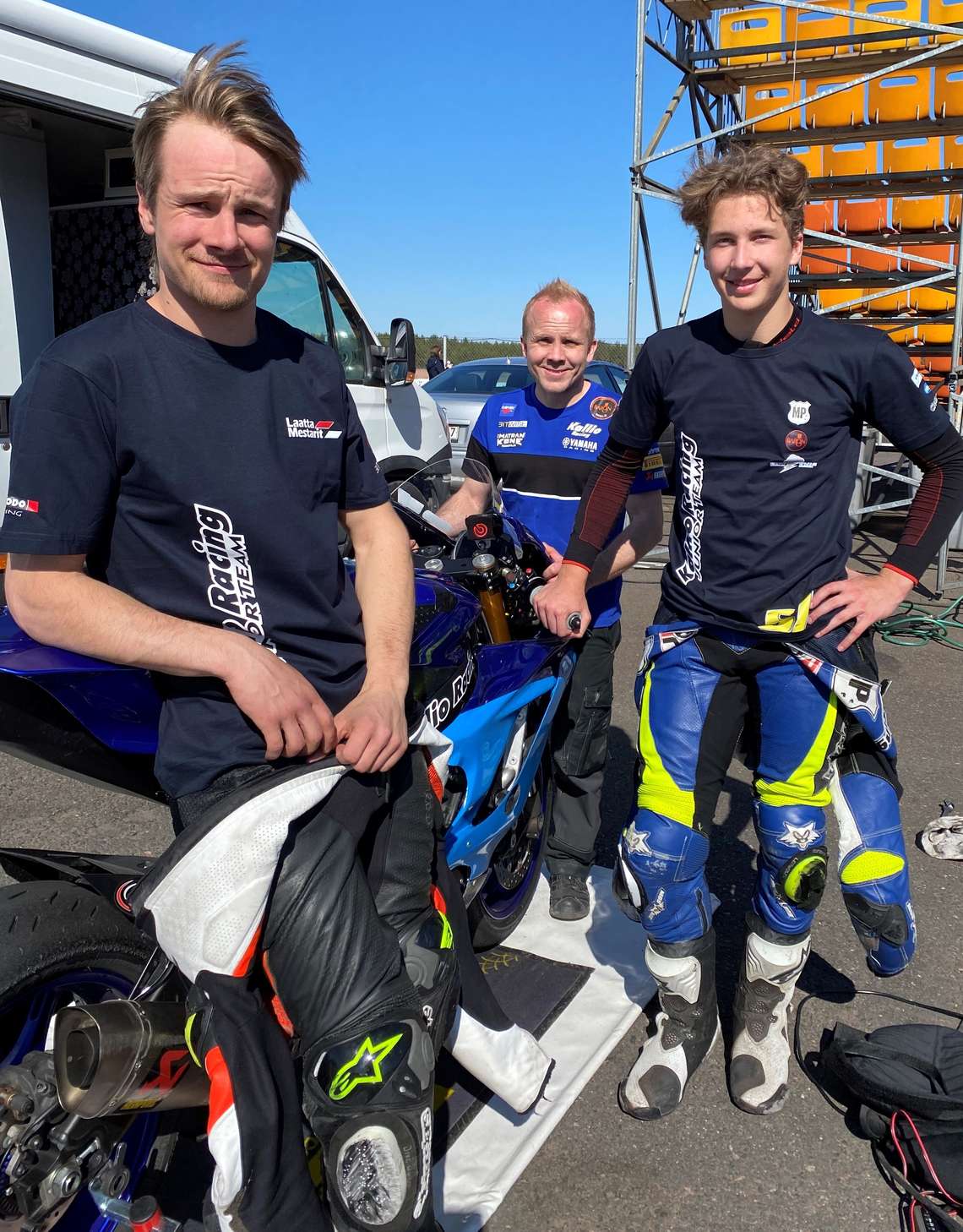 Kallio Racing Junior Team 2020
In the Spanish ESBK series, Kallio Racing's Junior Team is scheduled to have two riders in the season 2020.As last year, in the 600 class will be riding 16-year-old Kenny Koskinen and Vertti Takala will join the team as a new rider.
Vertti Takala is 25 years old and he is from Äänekoski, Central Finland. Vertti has been racing since 2010, starting on ice tracks and since 2017 he has been racing also on asphalt. In 2018, he did a "helmet trick" by winning three Finnish championships in the same season: both Finnish Championship classes (under and over 250cc) on the ice track and Superstock 600 on asphalt.

In 2019, Kallio Racing rode its first season in the ESBK series with junior Kenny Koskinen. Vertti was also riding in the same series, at that time still in another team. Both riders got good results towards the end of the season and were able to fight in places 5-10. Furthermore, progress was noticeable for both riders and thus targets are high for this coming season.

Due to the current situation, it has not yet been possible to start the races for the season 2020, and so far there is no certainty as when the race season would start. However, the boys are very eager to get to the starting line, as is the whole team.

"Fortunately, Kenny and Vertti have been able to practice together a few times on the Alastaro track. It's really important that they get to ride on the track at the same time, so that they will get 100% benefit from the practices. The starting point looks really good, both riders have got improvements to their doing and the team has found adjustments to the bikes. Their times were already top notch. Now we are waiting with our fingers crossed to see if the season could start this year!" Vesa Kallio says.

Vertti Takala:
"This situation creates challenges and limits training. Even now, I would probably be riding in Spain if there was no corona. Of course it is annoying, but in Finland we have an advantage over many other countries. Here, however, we have been able to train almost normally the whole time. That's one thing that keeps motivation going, even though it's never really been missing!"

Kenny Koskinen:
"This is little weird, we're already in June and still haven't been able to race. But the passion to get the season started only grows the longer we are without racing, and the positive thing here is that there is now more time to practice and prepare ourselves for the season."
---