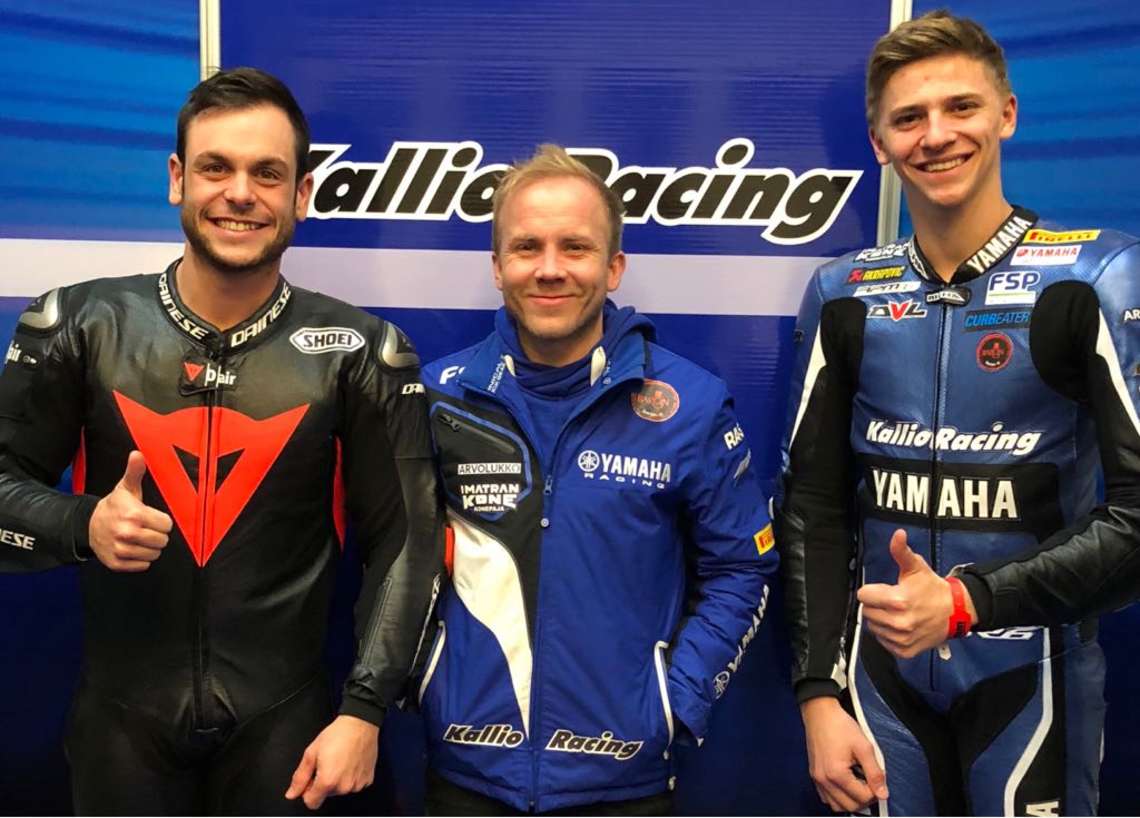 Sandro Cortese to join Kallio Racing!
The 2012 Moto3 World Champion Sandro Cortese who has raced 12 years in MotoGP will now join Kallio Racing to compete in World Supersport for the 2018 season.
28-year-old Sandro Cortese and Finnish team Kallio Racing have joined their forces. The German who has competed the last five years in Dynavolt Intact GP team in Moto2 class will now make his debut in World Supersport series.
- Of course we have negotiated for a long time with Sandro but everything was confirmed just recently. First we had to make sure that we are able to get supporters from his and our side to join this project so that we can have a competitive packet, the team manager of Kallio Racing Vesa Kallio explains.
Cortese had a chance to test Kallio Racing´s Yamaha R6 few weeks ago in Jerez, Spain.
- Everyone came along very well and Sandro showed his professional attitude straight away. He got used to the bike quite fast and even if he didn´t do that many laps, his pace looked really good already now.
Also Cortese is really excited about the new challenges.
- I am really happy now. It was a long way until we finalised everything but now that everything is set, I am really excited to go to Australia for the first WorldSSP race, Cortese rejoices.
The change to the Supersport bike after racing five years with Moto2 was a big one.
- It is a very different bike than the one I used to race with. But after three days of testing I feel really comfortable and happy with the bike and I can say that the pace is already there. It is good that we can still have two more test days in Phillip Island before the race so over there we can then see where we stand compared to the others. We have to be patient but I am feeling very confident about our team.
Kallio Racing signed a contract last year with 19-year-old Belgian Loris Cresson.
- The whole time our goal was to get a rider who is as experienced and competitive as possible to join the team along with Loris who could learn and gain also experience from his new team mate. We have a good duo now with one young talent and one experienced champion. I believe that with these riders, bikes and this team we are able to battle in the front and also fight for the championship.
---