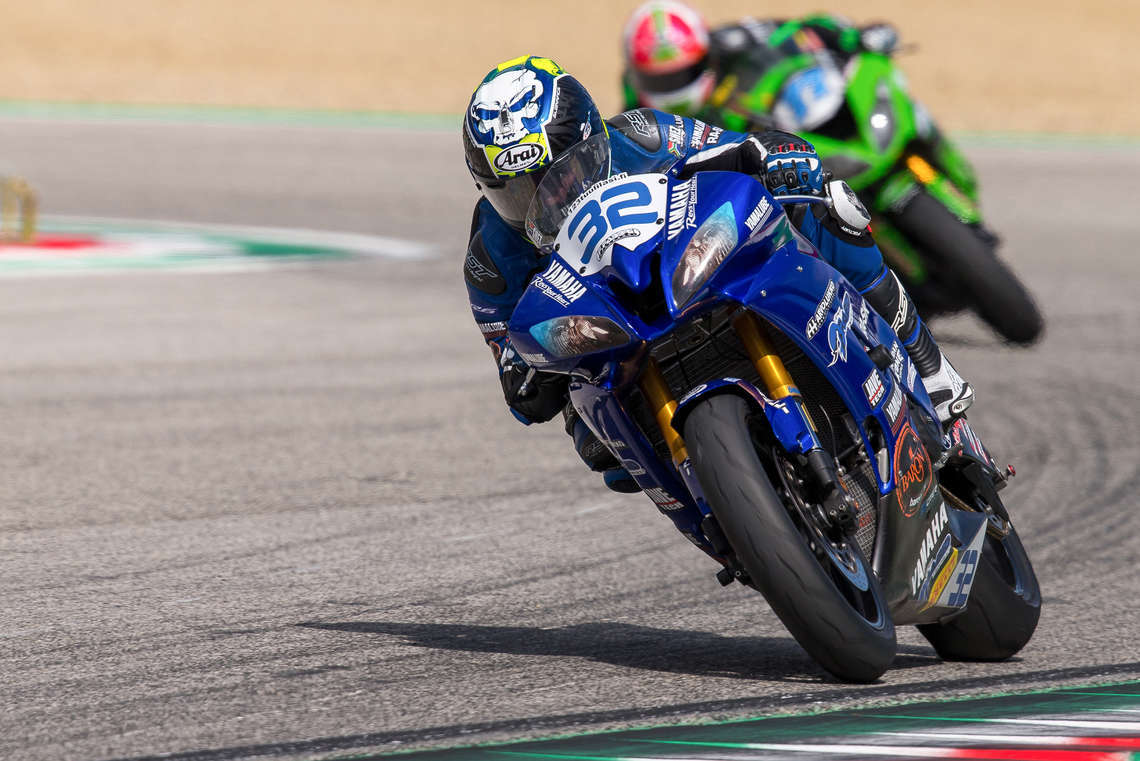 Morais ready to attack in Imola
The first day on track at Imola, Italy for the World Supersport World Championship was good for Kallio Racing and its riders. Especially Sheridan Morais has the speed with his Yamaha R6 and he's ready for the race.
"We started off strong and kept on making small improvements throughout our two hours of track time. By the end of the day we had a strong race pace and I'm happy with that. Good first day on the bike for me and the team", Morais said.
Niki Tuuli has had a small problem with riding, but he still felt good after the first day.
"I feel quite good with the bike and I just try relax a bit. I feel confident for the race", Tuuli said.
Team Manager Vesa Kallio is happy how things are going with the team.
"Sheridan is riding really good at the moment. We've been working hard with the setups of the bike and improving all the time. We have to work hard and I hope Niki can find his smoothness and can get a great race as well", Kallio said.
In the smaller 300 class riders are getting better and better every race and both Kimi Patova and Renzo Ferreira are looking forward for the race on Sunday.
"I just love the track, it amazing. I feel really good and I will try my hardest to get the good position on Sunday", Patova said.
Ferreira took the time to learn the track and is reaching the top 15 position.
"Everything's going better than last race at this time, so I feel good and ready to race."
Standings World Supersport Class after 4 of 13 rounds
1. Lucas Mahias, France, 65
2. Sheridan Morais, South Africa, 45
3. Roberto Rolfo, Italy, 41
4. PJ Jacobsen, USA, 39
5. Kyle Ryde, Great Britain, 36
…8. Niki Tuuli, Finland, 27
Standings World Supersport 300 Class after 2 of 9 rounds
1. Scott Deroue, Netherlands, 50
2. Borja Sanchez, Spain, 26
3. Alfonso Coppola, Italy, 21
4. Glenn Van Straalen, Netherlands,20
5. Daniel Valle, Spain, Yamaha, 20
…17, Kimi Patova, Finland, 5
… Renzo Ferreira, Brasil, 0
Photographer: Philippe Damiens
---