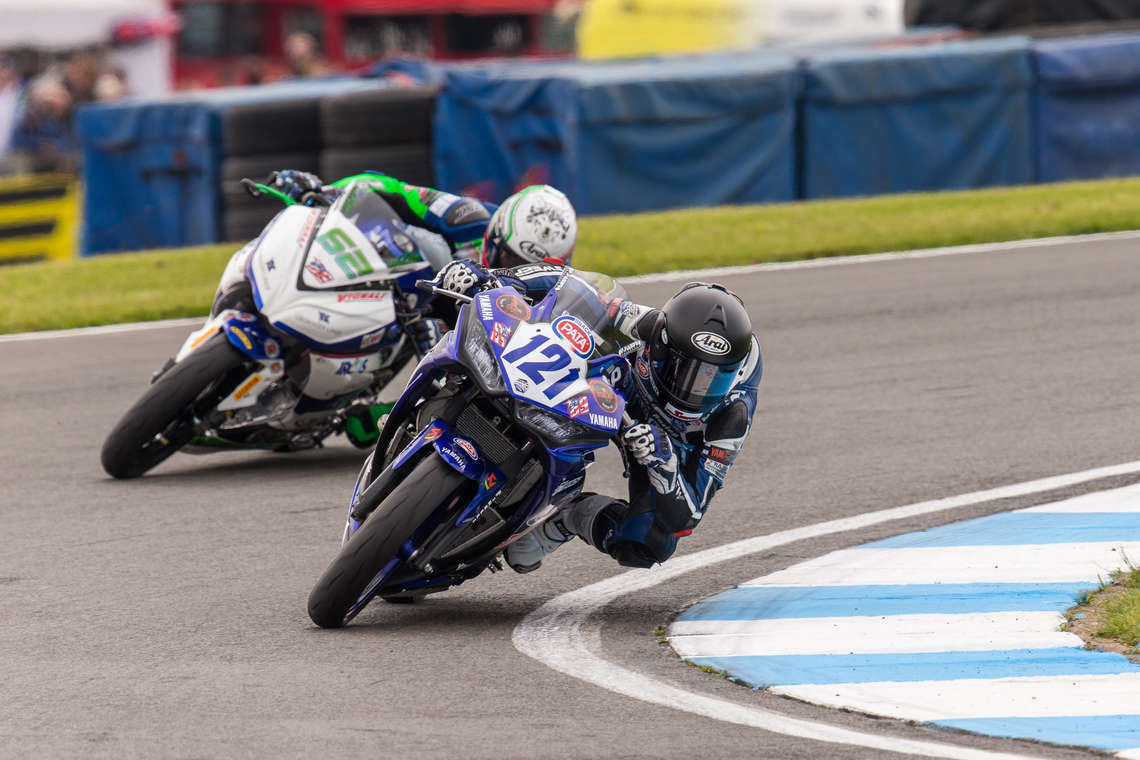 Kallio Racing looking forward participating in Yamaha VR46 Master Camp
Kallio Racing Team Junior riders are thrilled to be a part of the MotoGP legend Valentino Rossi's Yamaha VR46 Master Camp in July.
Yamaha Motor Co., Ltd. and the VR46 Riders Academy are preparing for another intense Yamaha VR46 Master Camp training week in July. The fourth edition Yamaha VR46 Master Camp rider line-up was officially announced during the WorldSBK Pirelli Riviera di Rimini Round at the Misano World Circuit in Italy. Kallio Racing Team riders Kimi Patova and Renzo Ferreira are happy to be in the group of six riders who can learn from the best.
"This is a big opportunity for me, I'm so happy about it. I'll have a chance to learn from Valentino Rossi and it's a really huge thing for me. Thank you, Yamaha, and Kallio Racing for making this possible for me", Patova said.
Ferreira has same kind of feelings.
"It's so cool to get to train with Valentino Rossi, I've been dreaming this for my whole life. Thank you so much Yamaha, Kallio Racing and all the sponsors and people who have supported me and are making this happen. I'm looking forward this five day event and will make the most of it", he said.
Team manager Vesa Kallio knows that the strong collaboration with Yamaha makes these things possible and is happy that the future talent of the team can have an opportunity to make the jump to be even better in the international level.
"I think this is a great opportunity for the riders to see how Rossi rides and thinks about the riding. For sure they will learn a lot and probably they will understand how much work must be done to win races", Kallio said.
Vesa's brother, MotoGP-rider Mika Kallio is in Italy as well and thinks that the camp is first and foremost mentally important thing.
"For sure they will learn a lot, but this doesn't mean that just by going there the level will rise immediately. If the riders know how to get the right things out of the camp, they will surely take one step forward. I think this is also an excellent demonstration that Kallio Racing and Yamaha co-operation makes many good things possible for the young riders", Mika Kallio said.
Kallio Racing will join the Rimini race with its full power to get the good results on Sundays race. They had small issues during the Fridays sessions, but the whole team is working hard to get the riders on the podium.
Standings World Supersport Class after 6 of 13 rounds
1. Lucas Mahias, France, 105
2. Kenan Sofuoglu, Turkey, 75
3. Sheridan Morais, South Africa, 68
4. Jules Cluzel, France, 55
5. PJ Jacobsen, USA, 55
…12. Niki Tuuli, Finland, 27
Standings World Supersport 300 Class after 4 of 9 rounds
1. Scott Deroue, Netherlands, 68
2. Alfonso Coppola, Italy, 66
3. Marc Garcia, Spain, 51
4. Mika Perez, Spain, 42
5. Borja Sanchez, Spain, 39
…22, Kimi Patova, Finland, 5
… Renzo Ferreira, Brasil, 0
Photographer: Philippe Damiens
---