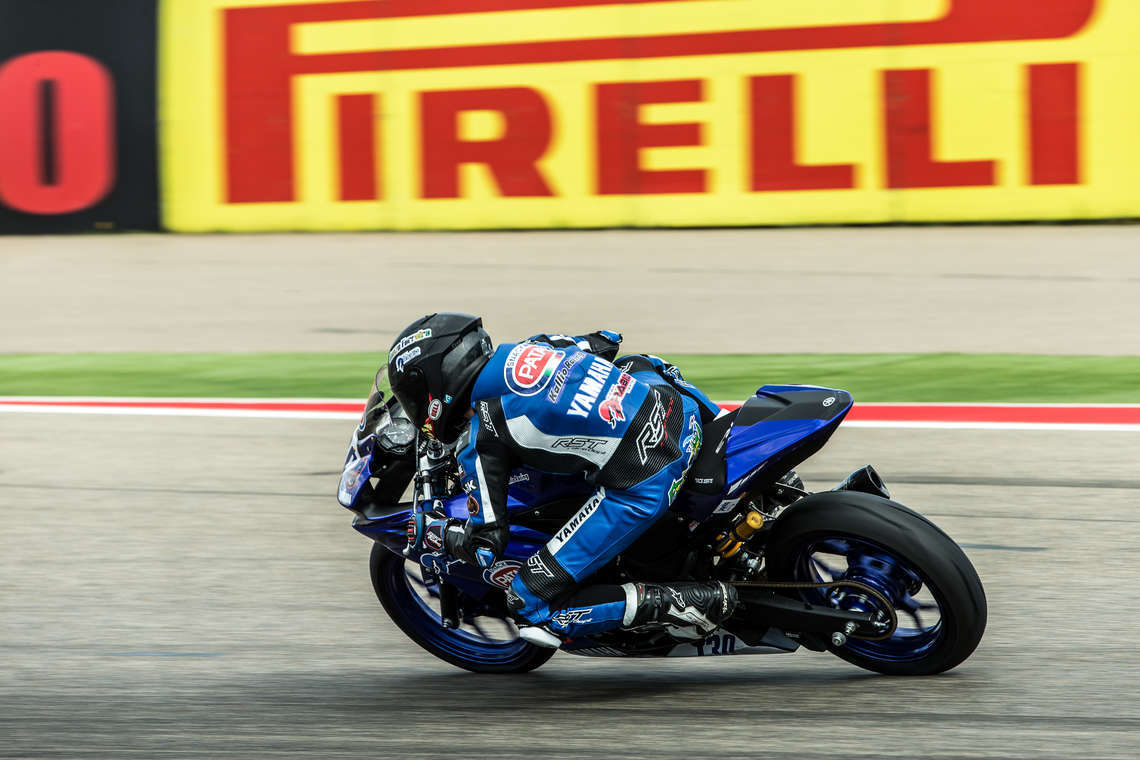 Reaching for the podium
Kallio Racing team is ready to race in legendary Assen TT track. Team riders are really confident and they have good feeling about the track.
Yamaha rider Sheridan Morais finished on the podium in the World Supersport class in Aragon, Spain and he wants to continue with same momentum. He's standing in second on the points and believes he can race for the podium results.
"I'm really looking forward to Assen which has been a mixed track for me in the past with high and lows, but I do love the track and its layout. I believe we have a strong package to kick the weekend off. I think it'll be a great race for us."
Niki Tuuli had a bad luck in the last race, but he feels confidentand is ready to get good points in Assen. The team has been working hard and Yamaha R6 is faster than ever.
"This is one of my favourite tracks and I feel really good in here. I'm aiming to top three to get some good points for the team."
Assen, Neatherland is also venue for the smaller 300 class as well and both Kimi Patova and Renzo Ferreira are ready to rock'n roll.
"Last race was good experience for me with the bike and now we move on in Assen. I hope everything goes well and I can improve my riding here. My expectations are to get at least in top ten. I'm sure that my team does everything to get there and I hope everything goes well. I also want to wish good luck for my team mate Kimi", Ferreira said.
Patova has good memories of this track from last year and feels good for the weekend.
"I feel really good. I like this track a lot and hopefully race goes good and I can get some valuable points."
Standings World Supersport Class after 3 of 13 rounds
1. Lucas Mahias, France, 45
2. Roberto Rolfo, Italy, 40
3. Sheridan Morais, South Africa, 34
4. Kyle Ryde, Great Britain 32
5. Niki Tuuli, Finland, 27
Standings World Supersport 300 Class after 1 of 9 rounds
1. Scott Deroue, Netherlands, Kawasaki, 25
2. Daniel Valle, Spain, Yamaha, 20
3. Mika Perez, Spain, Honda, 16
4. Borja Sanchez, Spain, Yamaha, 13
5. Angelo Licciardi, Belgium, Yamaha, 11
… Kimi Patova, Finland, Yamaha, 0
… Renzo Ferreira, Brasil, Yamaha, 0
Photographer: Philippe Damiens
---