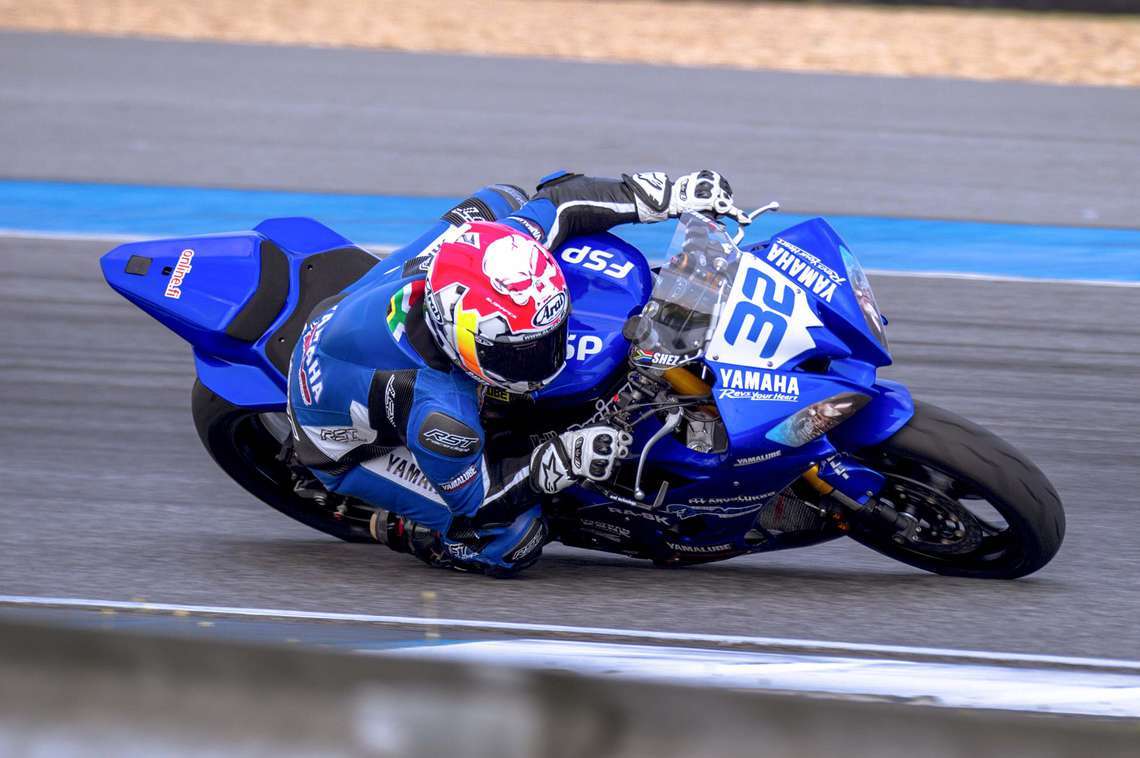 Kallio Racing team returns to action in Aragon this weekend
After a great start to the 2017 the Kallio Racing Team returns to action in Aragon, Spain this weekend. Team riders Niki Tuuli and Sheridan Morais will challenge to top riders with the R6s on the round three of the 2017 FIM Supersport World Championship at the Motorland Aragon circuit in Spain.
The Kallio Racing Team has a confident mood after having a great season start overseas with two rounds in Australia and Thailand. The team has proved that the riders and Yamaha R6 are in top shape and they can fight for the win.
"Both riders are in good shape and ready to fight. The first round in Europe is little bit easier for us, because we know the track. I'm really looking forward to the race", team manager Vesa Kallio said.
Niki Tuuli came home with the second-place result from Thailand and currently stands second in the points. The goal is to improve the riding and results in this race.
"I'm feeling confident. The track suites perfectly for me and I'm definitely ready to race for the victory. I'll try to keep a solid pace trough out the weekend and hopefully we'll get good results", Tuuli said.
"The guys in our team have been working really hard and I'm happy with the results. I've had good results here in the past, so I'm really looking forward to this race", Morais said.
In this race, we have a new Supersport 300 class and there's two riders competing for Kallio Racing team. Both Kimi Patova and Renzo Ferreira are really motivated for the race and excited to start the season.
"I'm really excited for this first round of the World Championships. It's a new bike for me, but I think we are going to see a great race",
The track this weekend is quite near the historic street-racing area of Alcaniz, and 280km from the Barcelona. Herman Tilke designed circuit has 17 corners in 5,077km.
The Kallio Racing team will go out to the track on Friday morning for the first practice session. Sunday's races start at 13:30 hrs CET.
World Supersport championship standings 2/13
1. Roberto Rolfo, Italy, 30
2. Niki Tuuli, Finland, 27
3. Federico Caricasulo, Italy, 25
4. Kyle Ryde, Great Britain, 24
5. Decha Kraisart, Thailand, 20
…10. Sheridan Morais, South Africa , 14
---