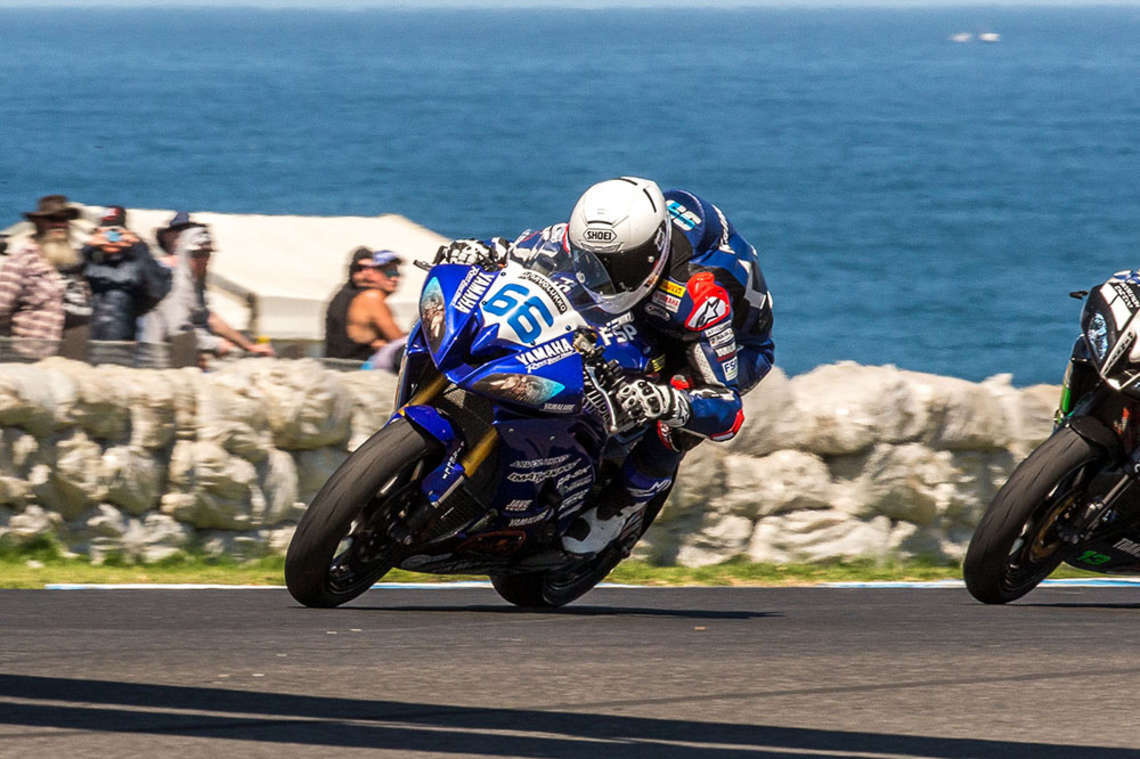 Promising start for Kallio Racing team
In a dramatic first FIM Supersport World Championship race at Phillip Island in Australia, Niki Tuuli rode fifth and Sheridan Morais 11th, taking valuable points for Kallio Racing team.
After qualifying 15th Niki Tuuli took everything out of his Yamaha R6, fighting in the group of top 10 in the first part of the race and crossing the finish line for fifth place.
Tuuli was happy with the result:
'I'm really happy with this result. I kept my calmness and rode with the good pace without any stupid mistakes. I'm really looking forward to going to the next race. Of course, the goal was to ride to the podium, but it doesn't come that easy in every race, and we were close, anyways. Despite all the difficulties we faced this weekend, this was a really good race and result.'
The entire Kallio Racing team has been working really hard past weeks before the opening round of Supersport World Championship series. Team Manager Vesa Kallio is pleased with the working ethic of the team.
"Really difficult start of the season. The result is good, but we would've been able to fight for the victory, but hey, this is motorsport. We will improve and I have to give a credit to the team, because they worked so hard for this race. Everyone of them was fully committed for the job and end of the day that's the only thing that matters", Kallio said after the race.
The winner of the round one of Supersport class was Italian Roberto Rolfo.
World Championship series continues 03/12/2017 in Thailand.
Supersport World Championship
1. Roberto Rolfo, Italy 25 pts
2. Lucas Mahias, France 20 pts
3. Anthony West, Australia 16 pts
4. Kyle Ride, Great Britain 13 pts
5. Niki Tuuli, Finland 11 pts
… 11. Sheridan Morais, South Africa 5 pts
Images by: Philippe Damiens
---