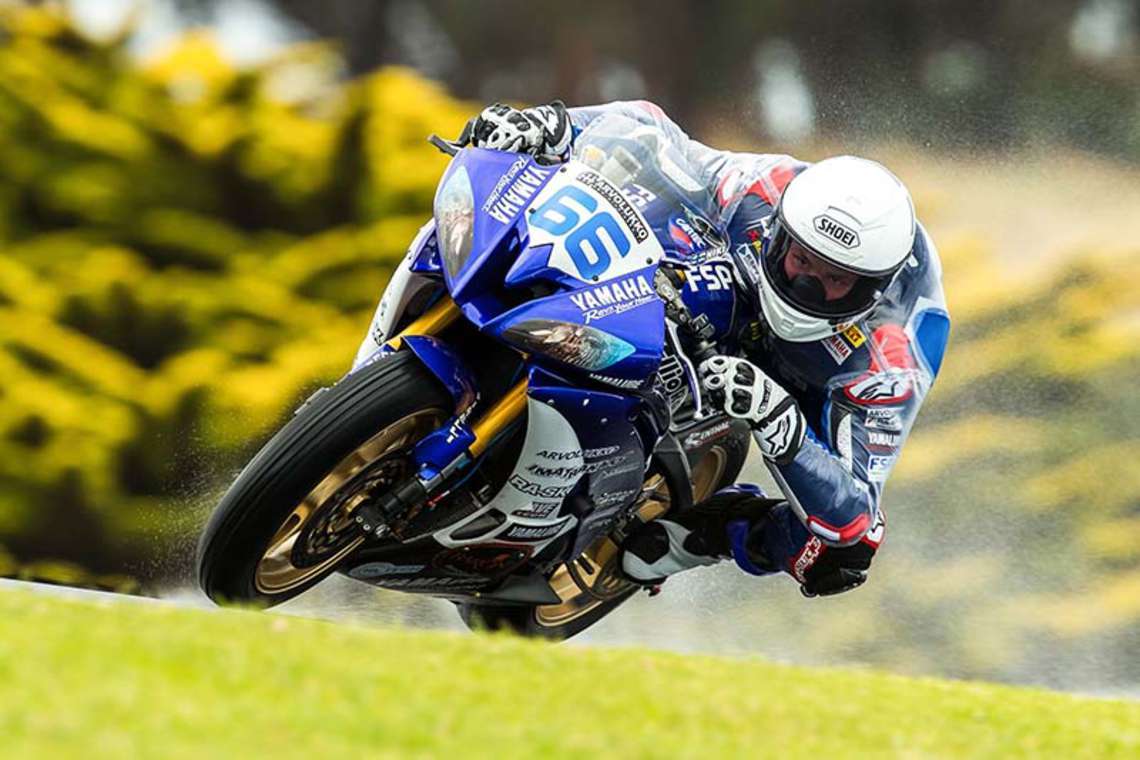 Kallio Racing ready for the season opener
Tests session at the Phillip Island track in Australia was a very promising for Kallio Racing. The team will aim high in the World Supersport Championship season opener.
Kallio Racing rider Niki Tuuli starts the World Supersport World Championship season in Australia with a strong self-confidence. Tuuli got to test the Yamaha R6 race machine in Phillip Island circuit and was really pleased about riding.
'The feeling is really good, although it was raining a little bit on the first day and the second day I had a quite big crash', Tuuli said.
However, the riding of Tuuli was right where it was supposed to be at this point of the season, which bodes good for the race. Tuuli really enjoys just such a high speed track like Phillip Island.
'The track is really nice. It's really fast and I just love these kinds of tracks.'
Tuuli has a high goal for the weekend. He definitely wants to continue the podium streak from the last season.
"Of course I want to be on the podium, that's the goal. At the moment I'm not that nervous, but for sure it will be tense before the race. Anyways, it's good to feel little nervous, because the riding is better that way", Tuuli said.
Kallio Racing team manager Vesa Kallio is also happy to get to the opening race under his belt. It's been a long road for the first full season.
'I have to thank all the sponsors and supporters, because without them this would not have been in any way possible. We have a great co-operation with different companies and I feel pretty comfortable to start the first race", Vesa Kallio said.
"We had little difficulties in the test because Tuuli crashed and Sheridan Morais had some technical issues, but I'm still confident about the performance of the both riders. It's going to be exciting race", Kallio added.
The race will start in Australia on Sunday 13.30 pm.
---