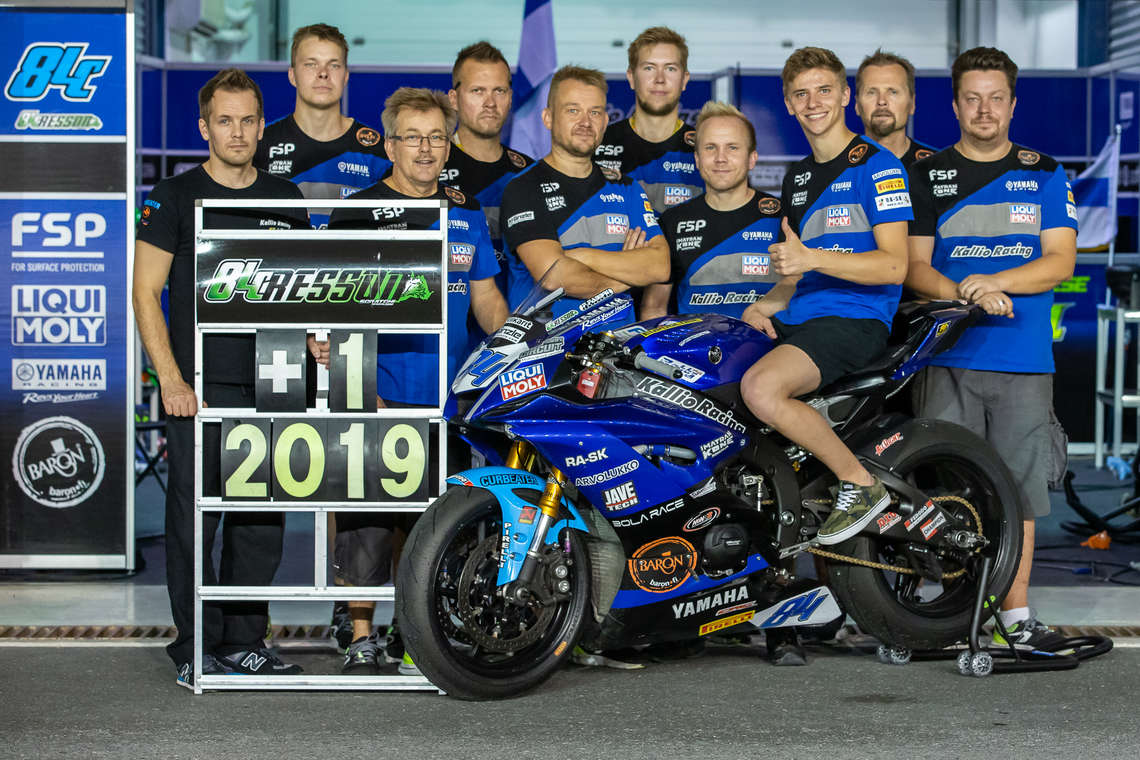 Loris Cresson to continue in Kallio Racing
Loris Cresson who this year had his debut season in World SuperSport with Kallio Racing team has now signed a contract to continue in the Finnish team in 2019.
Kallio Racing Team that won this season the World SuperSport title together with Sandro Cortese has now confirmed one of its riders for the next year. The Finnish team will continue with 20-year-old rider Loris Cresson in season 2019. The Belgian finished 12th in the championship this season and made his way to top ten three times.
Loris Cresson:
2018 was a good first season for me in SuperSport 600 World Championship! I'm happy that I finished 12th in the overall standing. We made good job all around the year with the team, good improvement all the time, with three top10 positions.
For 2019 the target is to be more in the front. To have positions between 5 and 10 is the goal. I will work hard to improve every time on the bike and do my best to reach this goal! During this winter I will work hard on my riding style to improve my pace for the season 2019.
Team leader Vesa Kallio:
It is great that we are able to continue second season with Loris. Naturally it was our original plan to have a longer-term project with him as he was young and pretty unexperienced rider. Now it is way easier to go towards the next season when we already know each other and he has gained more experience and knows now the circuits.
This season he did a good job and managed to make his way to the positions we estimated. We knew in advance that there will be tough riders on the grid but in the end the level of the series was even higher than on previous years so we are very satisfied with Loris's results this season.
Kallio Racing will announce its other rider in the coming weeks.
---